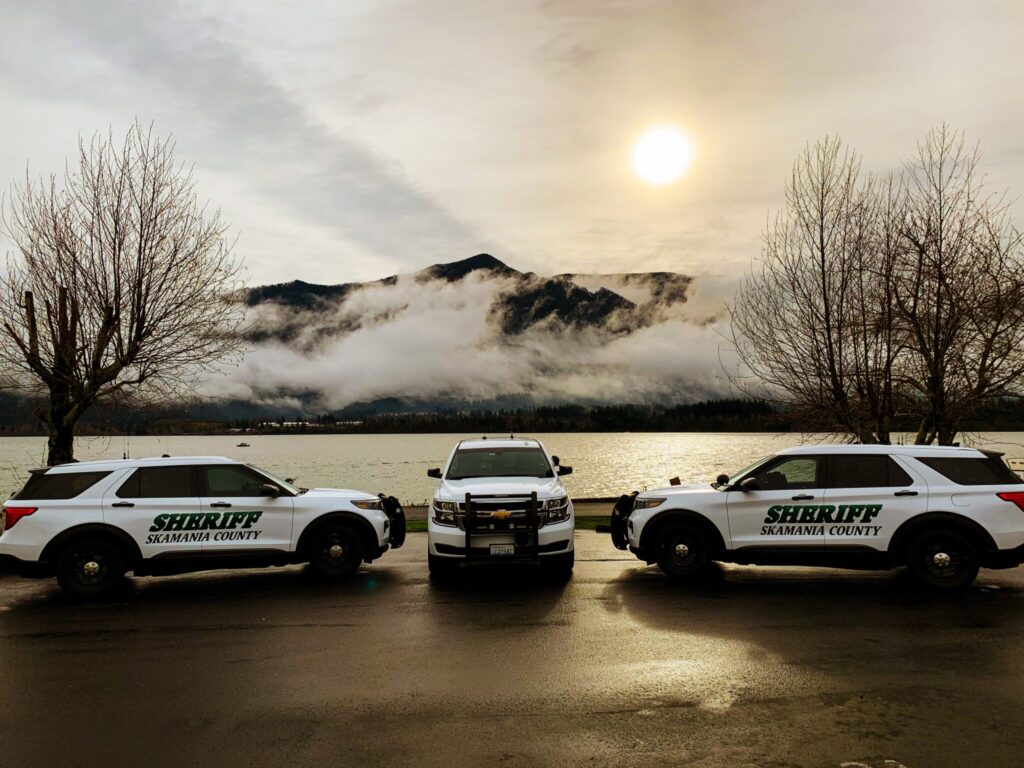 Patrol
The Patrol Division of the Skamania County Sheriff's Office is comprised of 13 dedicated professional Deputy Sheriffs. They are charged with enforcing Washington State law, Skamania County Ordinance, and any municipal codes for our 2 contract cities. The patrol area consists of over 1600 square miles and includes Mt. St. Helens, the Gifford Pinchot National Forest, and part of the Mt. Adams recreational area.
Our patrol service includes several specialty positions held by our Patrol Deputies, to include a K-9 team, boat operators, Collision Investigative Team, Drone operators and SAR Coordinators. We are prepared to respond to any criminal activity reported and can reach even the most remote areas with our off-road capabilities.
Our Patrol Staff maintains a high level of training and we take pride in our service and professionalism. This dedicated team of law enforcement officers continue to support the mission of the Sheriff's Office and provide residents, visitors, and motoring public of our county a safe place to live, recreate, and travel through.
Investigations
The Sheriff's Office has two detectives assigned to major crime investigation.  They receive specialty training and certification in the areas of child abuse, death investigation, narcotics, and major property crimes.  They are also responsible for crime scene investigation, evidence identification and collection, and forensic interviewing.  They both assist the Patrol Division with out of the county follow-up and are a resource for our regional partners as well.